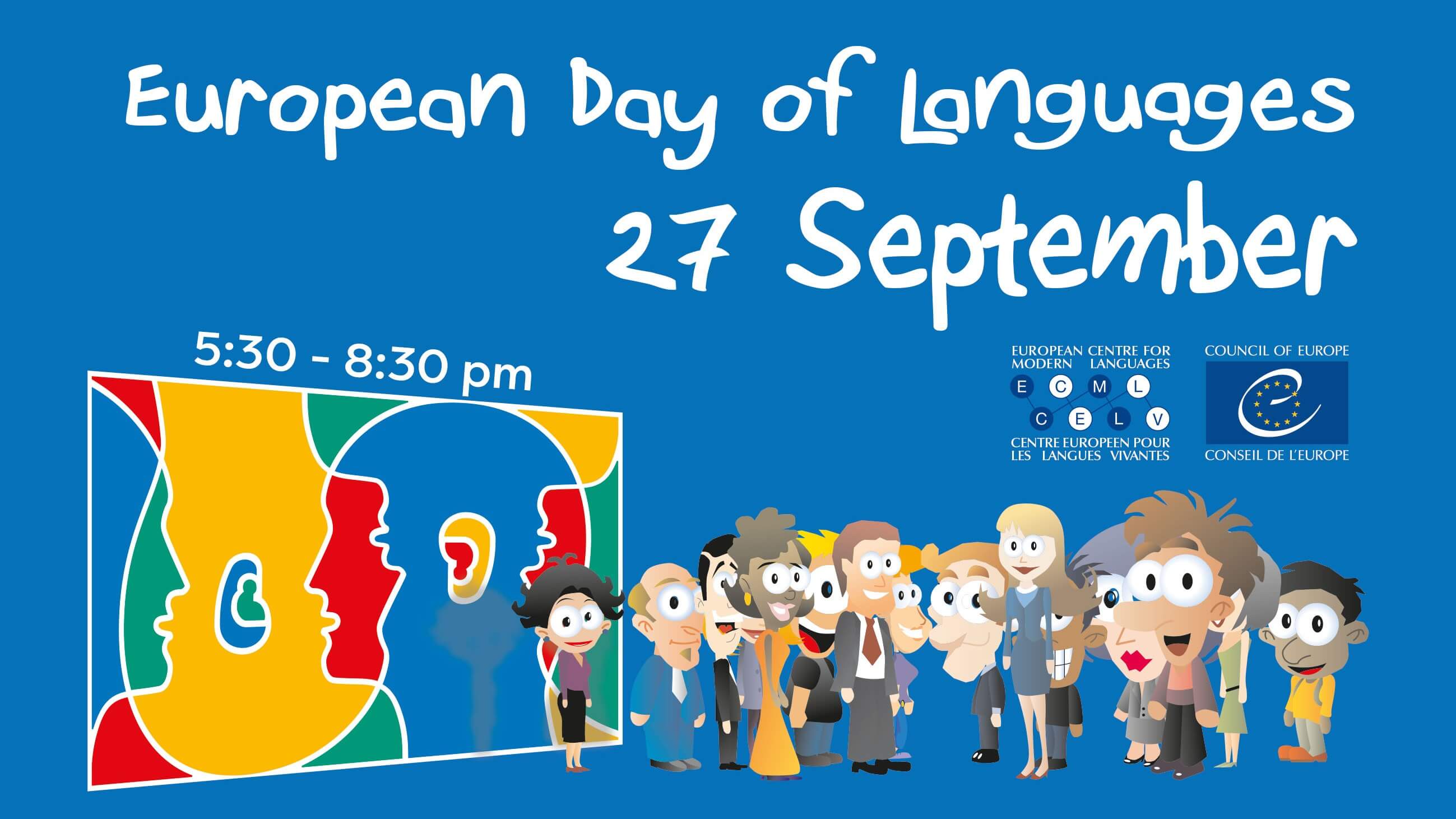 La Journée Européenne Des Langues !
September 27
05:30 PM
Venue
Alliance Française
Toronto, ON
Radar
Presented by:
Event Details
La Journée européenne des langues
Partners : Spanish Center, Goethe Institut, Instituto Camoes Toronto, Istituto italiano di Cultura, EUNIC
La Journée européenne des langues est célébrée en Europe depuis 2001 à l'initiative du Conseil de l'Europe. Promouvoir l'apprentissage de la langue et souligner l'importance de la compréhension interculturelle sont les principaux objectifs de cette journée européenne des langues.
Venez découvrir les langues européennes (grec, estonien, portugais, suédois, finnois, espagnol, roumain, italien, lituanien, allemand, polonais, français et hongrois) et participer à des activités linguistiques offertes.
La culture européenne sera aussi mise à l'honneur à travers la projection de courts métrages européens et un concert électrifiant du groupe ontarien Ariko.
European Day of Languages
The European Day of Languages is an initiative of the Council of Europe that has been celebrated in Europe since 2001. The primary objectives of the Day are to promote language learning and to underscore the importance of intercultural understanding.
Come and discover the languages of Europe (Greek, Estonian, Portuguese, Swedish, Finnish, Spanish, Romanian, Italian, Lithuanian, German, Polish, French and Hungarian) and get involved in some free linguistic activities.
European culture will also be celebrated with screenings of European short films and an electrifying concert by the Ontario group Ariko.