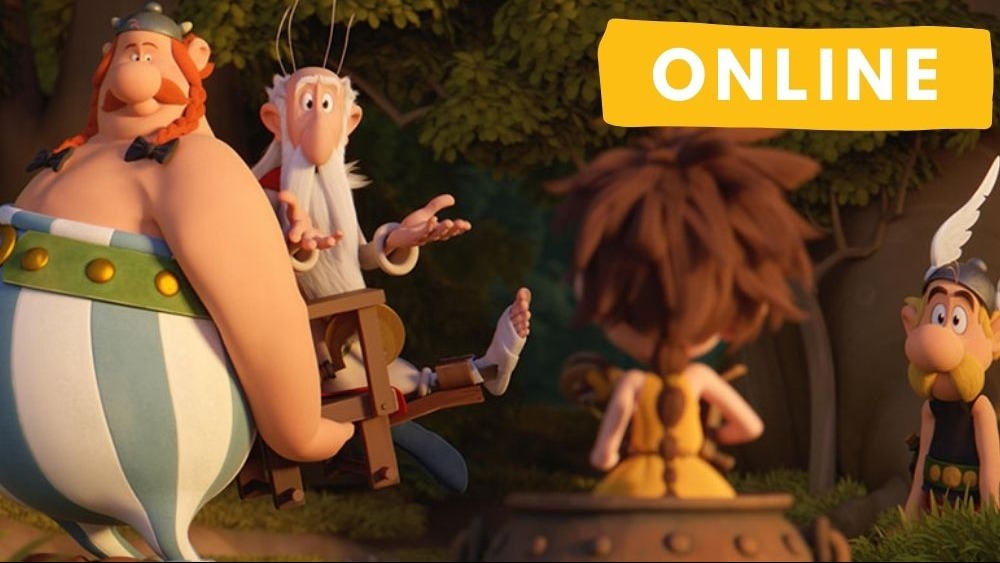 Online - AstÉrix : Le Secret De La Potion Magique
October 31
02:00 PM
Venue
Alliance Française
Toronto, ON
Radar
Presented by:
Event Details
Cet événement nécessite une réservation préalable.
You need to RSVP prior to the event.
Pourquoi avons-nous choisi ce film ?
Vrai film d'animation, Astérix : le Secret de la Potion Magique nous plonge dans une succession d'aventures roccambolesques et mystérieuses, le tout dans un format moderne et très accrocheur. Nominé aux Césars pour le meilleur film d'animation en 2019, en 2020 au Young Entertainer Awards, le film vous changera de tous les mythiques Astérix et Obélix qui vous avez eu l'habitude de voir. Oui, on sait : on adore les anciens Astérix et Obélix. Mais croyez-nous : vous (et, surtout, vos enfants !) adorerez celui-ci d'autant plus !
La citation qui nous fait fondre :
"Par Toutatis !"
Synopsis :
Pour la première fois de sa vie, Panoramix manque de se tuer en tombant d'un arbre alors qu'il cueillait du gui. Se retrouvant avec un pied dans le plâtre, Panoramix se rend compte qu'il met le village en danger en gardant pour lui seul le secret de la potion magique. Il décide donc de partir à la recherche d'un successeur, à la surprise totale du village. Afin de ne pas se tromper dans le choix du prochain druide, il demande l'aide d'Astérix et Obélix pour l'accompagner, et contacte les autres druides de Gaule en envoyant un message par des sangliers.
Why did we chose this film?
A computer animated movie, Astérix: The Secret of the Magic Potion is filled with suspensful adventures in a modern and catchy format. Nominated for a Cesar award for best animated film in 2019 and again for best young actress ages 12 and under at the Young Entertainer Awards, the film is a novelty in the world of Asterix. It sure is different from all the Astérix and Obélix you've been used to. We know: we love the good old Astérix and Obélix. But believe us: you (and your children for sure!) will love this one even more!
The quote that made our hearts melt?
"Par Toutatis !"
("By Toutatis")
Synopsis :
When the Druid Panoramix falls from a tree on the floor, he breaks his foot and decides to find a young successor to teach the secret of the magic potion to keep the village protected. He travels through Gaul with Astérix, Obélix and his young apprentice Pectine seeking out a good druid to learn his secret. Meanwhile the evil Sulfurix becomes the advisor of the ambitious Teleferix expecting to learn the secret of the magic potion to negotiate with Cesar while the Roman troops attack the village that is protected only by the Gallic women.