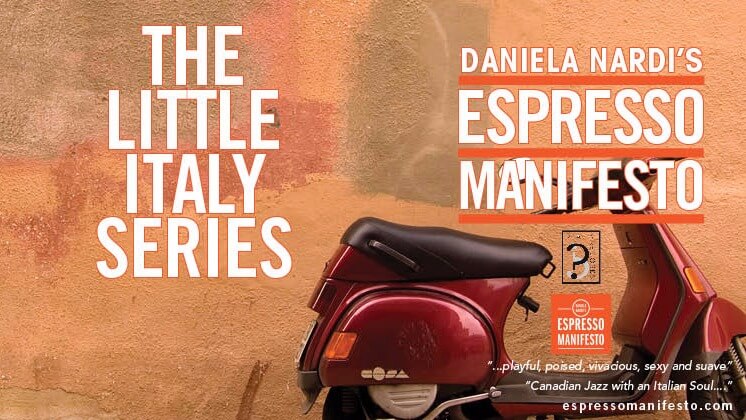 Espresso Manifesto Little Italy Series
December 03
06:32 PM
Venue
MONARCH TAVERN
Toronto, Ontario
Radar
Performers
Presented by:
Event Details
Daniela Nardi's Espresso Manifesto will be doing a 6 month residency at the Monarch Tavern in Little Italy.
Starting Wednesday October 26 starting at 8pm, with monthly dates until April 2017, DNEM will be using the Monarch as their "music lab" as they work on new material and arrangements for a new album, new show material and working on ideas for Edinburgh Fringe 2017.
Revolving cast of characters will join DNEM every month.
Band includes:
Daniela Nardi – vocals/piano/kazoo
Ron Davis – piano
Kevin Barrett – guitars
Mike Downes – bass
Steve Heathcote – drums/cajon
Come away with us to (Little) Italy ………
every month at 8pm:
Wednesday October 26
Wednesday November 30th,
Wednesday January 25th 2017,
Thursday February 23,
Thursday March 30,
Thursday April 27