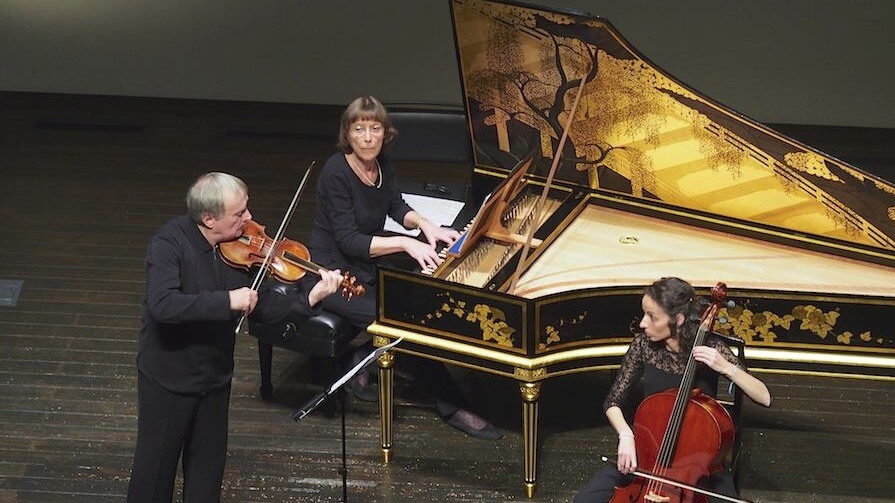 From Rome To Venice : Sonates By Corelli, Vivaldi, Vera...
March 02, 2018
08:00 PM
Venue
Alliance Française
Toronto, ON
Radar
Presented by:
Event Details
Concert by Stradivaria - Ensemble Baroque de Nantes (France)
With Music Director Daniel Cuiller, formerly the first violin with l'orchestre des Arts Florissants, Stradivaria reconnects with the music of the Baroque greats. The Ensemble is committed to interpreting XVII and XVIII century repertoires by respecting historical performance and technique. Their accomplishments are reflected in their international recognition and universal praise for their recordings. Notably, their rendition of "Concertos for Harpsichord" by J. S. Bach received the "Choc de l'année 2009" from Classica Magazine, as well as the renowned Critic's Choice from Britain's Gramophone Magazine. Their CD devoted to Fontana's sonatas received an excellent review from Muse Baroque, 5 tuning forks from Diapason and 4 stars from Classica.
In June of 2015, Stradivaria recorded a concert dedicated to the music of Henry Madin at the Royal Chapelle in Versailles.
This recording, released on April 19, 2016, achieved a "Chock" from Classica as well as ffff from Télérama.
With Daniel Cuiller (violin), Chantal Rémillard (violin), Suzy Napper (cello) and Jocelyne Cuiller (harpsichord).
Partners: Institut Français, Spedidam