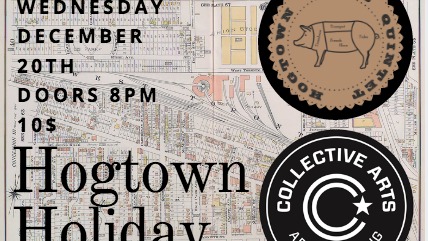 Collective Arts Presents "hogtown Holiday"
August 12
10:22 AM
Venue
Junction City Music Hall
Toronto, On
Radar
Performers
Event Details
This show embraces the hustle and bustle of the holiday season. We're excited to return to Junction City Music Hall to release our new CD "A Holiday Album, Vol. 1".
ALL ADVANCE TICKET BUYERS WILL BE AUTOMATICALLY ENTERED TO WIN A HOLIDAY GIFT BOX COURTESY OF COLLECTIVE ARTS BREWING & HOGTOWN BRASS QUINTET!
This event is made possible by the generosity of Collective Arts Brewing and Junction City Music Hall.