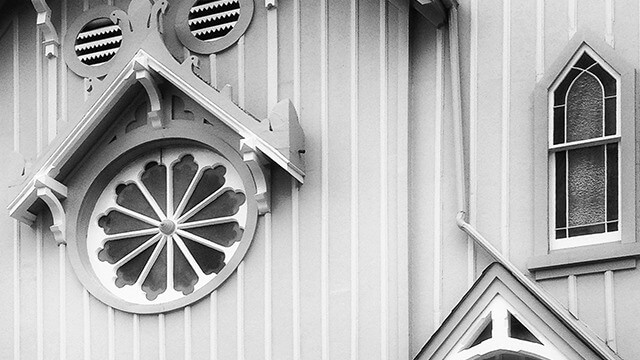 2018-19 Literary Lecture Series- Series 1 (tuesdays)
June 02
01:27 PM
Venue
Heliconian Hall
Toronto, ON
Radar
Presented by:
Event Details
This popular series has been described as a cross between a traditional book club and a university course without exams. This year it will consist of two separate series consisting of nine two-hour sessions, each including a lecture, question period and refreshments. Both series run from September 2018 to June 2019.
Subscription cost for non-members of the Heliconian Club is $200 including HST (108122466RT0001).
Featured Program
WHEN SPEAKER / AUTHOR
Tuesday, September 4 Claire Cameron
Tuesday, October 30 Carol Off
Tuesday, November 27 David Demchuk
Tuesday, January 8 Will Ferguson
Tuesday, February 12 Claudia Dey
Tuesday, March 19 Jocelyn Parr

Uncertain Weights and Measures

Tuesday, April 9 Suanne Kelman / David Chariandy
Tuesday, May 14 Katherine Ashenburg
Tuesday, June 4 Sandra Martin / Michael Ondaatje
BOOK DESCRIPTIONS SERIES 1
Claire Cameron: The Last Neanderthal: Forty thousand years in the past, the last family of Neanderthals roams the earth. After a crushingly hard winter, their numbers are low, but Girl, the oldest daughter, is coming of age and her family must travel to the annual meeting place and find her a mate.
Carol Off: All We Leave Behind: An incredible work of non-fiction that reads like a thriller, All We Leave Behind is the true story of a family fleeing the death sentence of a ruthless warlord, written by the journalist who broke all her own rules to get them to safety. Winner of the 2018 B.C. National Award for non-fiction.
David Demchuk: The Bone Mother: Three neighbouring villages on the Ukrainian Romanian border are the final refuge for the last of the mythical creatures of Eastern Europe. Now, on the eve of the war that may eradicate their kind—and with the ruthless Night Police descending upon their sanctuary—they tell their stories and confront their destinies. Finalist for the Amazon First Novel Award.
Will Ferguson: The Shoe On The Roof: Ever since his girlfriend ended their relationship, Thomas Rosanoff's life has been on a downward spiral. A gifted med student, he has spent his adulthood struggling to escape the legacy of his father, an esteemed psychiatrist who used him as a test subject when he was a boy. It is a novel that questions our definitions of sanity and madness, while exploring the magical reality that lies just beyond the world of scientific fact.
Claudia Dey: Heartbreaker: Seventeen years after falling from a stolen car into a remote northern town, Billie Jean Fontaine is still an outsider. When she vanishes one cold October night, those closest to her begin a frantic search: her daughter, Pony, a girl struggling against being a teen in the middle of nowhere; her killer dog to whom she cannot tell a lie; her husband, The Heavy, a man haunted by his past; and the charismatic Supernatural, a teenage boy longing only to be average.
Jocelyn Parr: Uncertain Weights and Measures: Provocative and compelling, the novel takes place in the heady days of post-Revolution Russia, when belief in a higher purpose was everything. Writing in beautifully incisive prose, Jocelyn Parr vividly captures the ambiance of 1920s Moscow and the frisson of real-life events while also spinning a captivating tale of a love torn apart by ideology and high-stakes politics.
David Chariandy: Brother: Coming of age in The Park, a cluster of town houses and leaning concrete towers in Scarborough, a Toronto suburb, Michael and Francis, sons of Trinidadian immigrants, battle against careless prejudices and low expectations that confront them as young men of black and brown ancestry.
Katherine Ashenburg: Sofie & Cecilia: A story of a lifelong female friendship, set in the art world of Sweden at the beginning of the Scandinavian mid-century modern design movement that was inspiring a creative revolution across northern Europe. Loosely based on the lives of celebrated artists Carl Larsson and Anders Zorn, Ashenburg transports us behind both the public and domestic scenes of these larger-than-life men to reveal the equally astounding and rich stories of the women who married them.
Michael Ondaatje: Warlight: it is the story of fourteen-year-old Nathaniel, and his older sister, Rachel. In 1945, just after World War II, they stay behind in London when their parents move to Singapore, leaving them in the care of a mysterious figure named The Moth. They suspect he might be a criminal, and they grow both more convinced and less concerned as they come to know his eccentric crew of friends: men and women joined by a shared history of unspecified service during the war, all of whom seem, in some way, determined now to protect, and educate (in rather unusual ways) Rachel and Nathaniel.