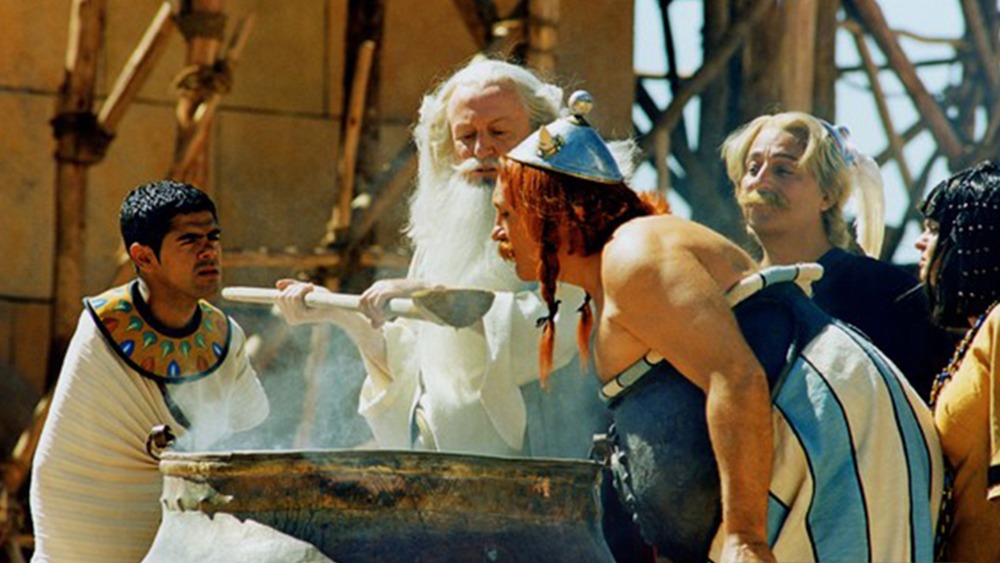 Scénario : Astérix Et Obélix - Mission Cléopâtre
July 14
06:19 PM
Venue
Alliance Française
Toronto, ON
Radar
Presented by:
Event Details
SCÉNARIO
Mise en lecture par Claudia Hébert
Après le succès de Scénario 1, qui réinterprétait sur scène le scénario d'OSS 117, préparez-vous à redécouvrir un autre monument du cinéma français, et non des moindres : Astérix et Obélix - Mission Cléopâtre !
Laissez-vous emporter dans l'Egypte de la belle Cléopâtre, dont l'orgueil est piqué par Jules César. L'Empereur romain la défie de construire un palais digne des splendeurs des pyramides ! Cléopâtre fait alors appel à une troupe d'irréductibles gaulois, nos chers Astérix et Obélix, sans oublier leur fidèle Idéfix et le vieux Panoramix, détenteur des secrets de la potion magique...
Mission Cléopâtre, ce sont des répliques cultes, des jeux de mots sans fin, une merveilleuse adaptation de la BD et un chef d'oeuvre de la comédie. Nous vous proposons de savourer le film sous un nouvel angle, à travers la lecture théâtralisée de son scénario. De nouveaux acteurs lui donnent vie et réinterprètent des rôles iconiques, en direct et sur scène !
Une expérience à ne pas manquer !
*Veuillez noter que le tarif membres est réservé aux membres de l'Alliance Française de Toronto. Votre carte de membre vous sera demandée à l'entrée le jour du concert. Si vous souhaitez devenir membre, veuillez consulter notre site internet :
https://www.alliance-francaise.ca/en/culture/become-a-member
SCENARIO
With Claudia Hébert
After the success of Scénario 1 in October which reinterpreted on stage the scenario of OSS 117, get ready to rediscover another classic of French cinema, one of the best comedy : Astérix et Obélix - Mission Cléopâtre !
Travel to Egypt of the beautiful Cleopatra, whose pride has been triggered by Julius Ceasar. The Roman Emperor defies her to build a palace worthy of the Pyramids splendors! To fulfill her promise Cleopatra asks a village of Indomitable Gauls, and our dear Astérix and Obélix answer, without forgetting their faithful Idéfix and the old Panoramix, owner of the secret of the magic potion...
Mission Cléopâtre is stuffed with cult dialogues and plays on words. It is also a wonderful adaptation on the comic book and a cult comedy. Come and savour the movie from a different angle, through the theatralized reading of its scenario. New actors give it life and reinterpret iconic roles, live and on stage !
An experience not to be missed!
*Please note that the member rate is reserved for Alliance Française Toronto members. Your membership card will be requested at the entrance on the day of the concert. If you wish to become a member, please consult our website:
https://www.alliance-francaise.ca/en/culture/become-a-member