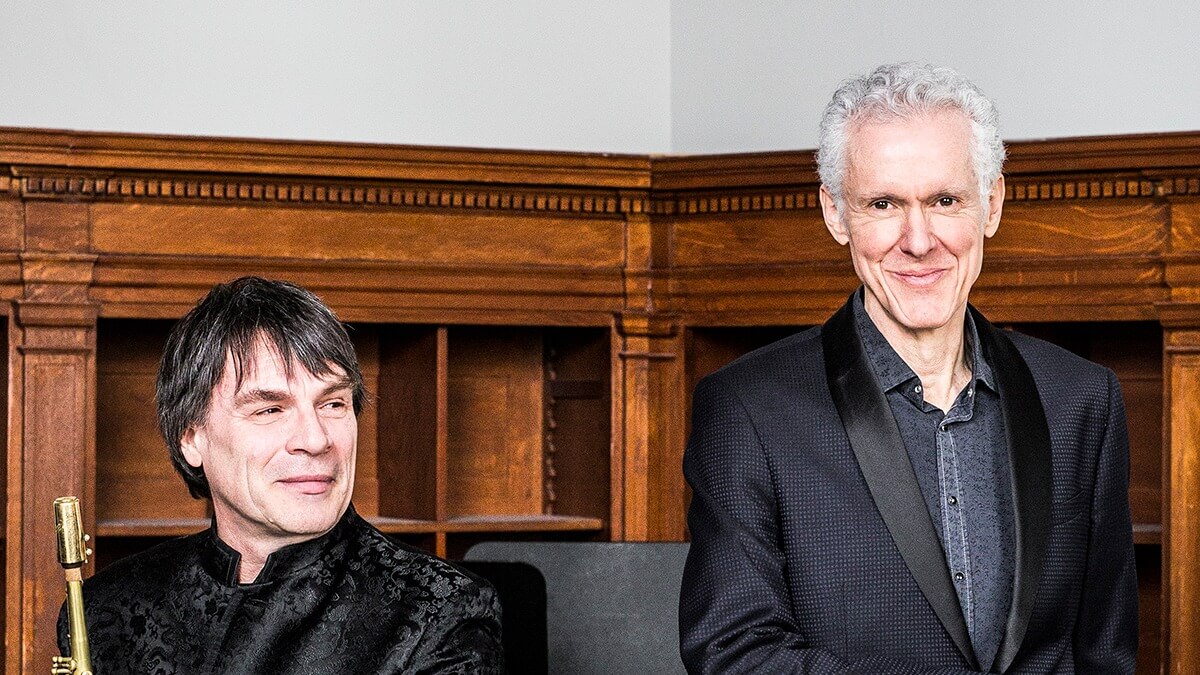 Annulé / Cancelled - Y2 : Duo Yannick Rieu - Yves Léve...
April 09
02:17 PM
Venue
Alliance Française
Toronto, ON
Radar
Presented by:
Event Details
En raison de la pandémie du COVID-19, cet évènement est annulé.
Suivez-nous sur notre site internet et sur nos réseaux sociaux afin d'avoir plus d'informations sur nos prochains évènements.
Due to the COVID-19 pandemic, this event is cancelled.
Follow us on our website and our social media pages to get more information.
Y2 : Duo Yannick Rieu - Yves Léveillé
Avec Yannick Rieu (saxophone soprano) et Yves Léveillé (piano)
N'est-ce pas la nature même du jazz de nous surprendre, de nous transporter vers des horizons insoupçonnés ? C'est une vision exceptionnelle toute en nuances que nous offrent ces deux grands musiciens Québécois. Avec une musique à la fois limpide et profonde, ce dialogue devient une histoire, qui nous rappelle que la trame porte aussi en elle une part nécessaire de silence.
Cette rencontre entre le saxophone soprano et le piano nous fait vivre une expérience jazz totalement habitée par la libre improvisation dont la vision moderne du jeu des deux créateurs évoque résolument notre temps.
Générosité et complicité, voici les mots qui nous viennent à l'esprit lorsque l'on entend ce duo.
* Veuillez noter que le tarif membres est réservé aux membres de l'Alliance Française de Toronto. Votre carte de membre vous sera demandée à l'entrée le jour du concert. Si vous souhaitez devenir membre, veuillez consulter notre site internet :
https://www.alliance-francaise.ca/en/culture/become-a-member
Y2 : Duo Yannick Rieu - Yves Léveillé
With Yannick Rieu (soprano saxophone) and Yves Léveillé (piano)
Is it not the very nature of jazz to surprise us and transport us to unexpected horizons? In this performance, two great Québécois musicians treat us to their exceptional and nuanced vision. With music that is limpid and profound, their dialogue becomes a story that reminds us that a soundtrack also needs its moments of silence.
The interplay between the soprano saxophone and the piano gives us a jazz experience based entirely on free improvisation, in a modern rendition that resolutely reflects our times. Generosity and complicity are the hallmarks of this very special duo.
*Please note that the member rate is reserved for Alliance Française Toronto members. Your membership card will be requested at the entrance on the day of the concert. If you wish to become a member, please consult our website:
https://www.alliance-francaise.ca/en/culture/become-a-member