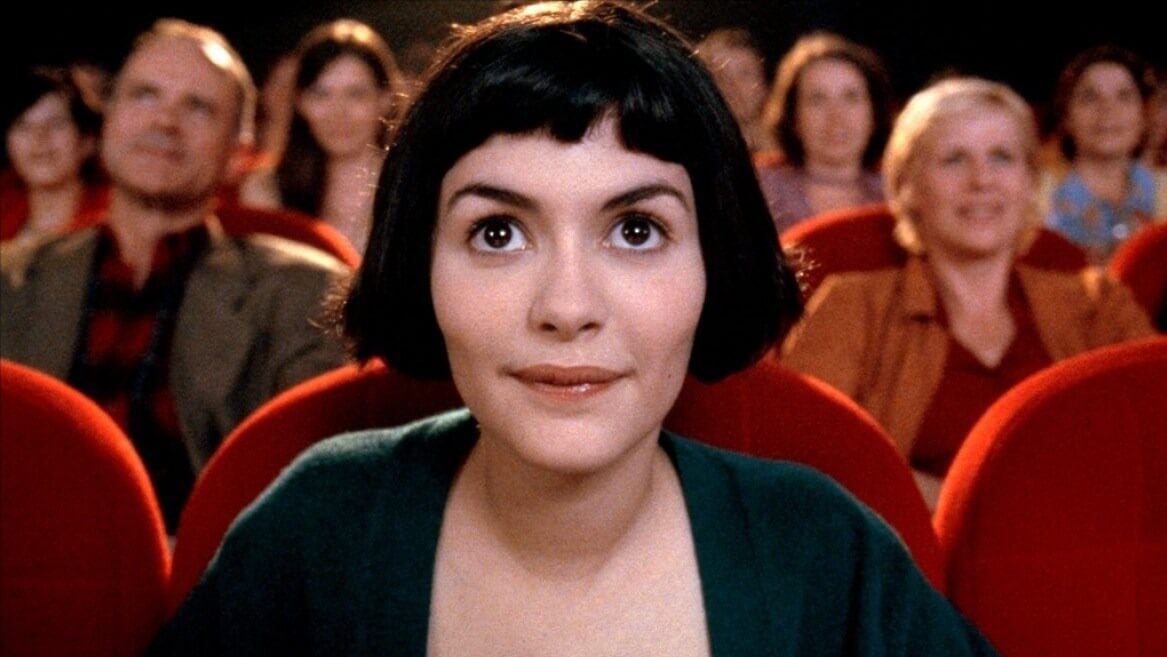 Cancelled Jeudi-ciné - Le Fabuleux Destin D'amélie Po...
October 28
07:36 AM
Venue
Alliance Française
Toronto, ON
Radar
Presented by:
Event Details
Malheureusement, nous sommes au regret de vous informer qu'en raison des nouvelles restrictions COVID-19, nos événements ont été déplacés en ligne.
Unfortunately, we would like to notify you that due to new COVID-19 restrictions this event has been moved online.
Pourquoi avons nous choisi ce film ?
En 2021, le film iconique Jean-Pierre Jeunet fêtera ses 20 ans. Véritable succès critique, commerciale et populaire, ce film poétique vous plonge dans l'univers fantastique de Jeunet dans un Paris presque idéalisé qui vous fera rêver de vous promener dans les ruelles pittoresques de Montmartre et de rencontrer cette héroïne altruiste et espiègle qui aime les plaisirs simples de la vie.
La mythique bande-son composée par Yann Tiersen offre au film un univers envoûtant, bercé de douce nostalgie. La musique du film a reçu le césar de la meilleure bande-son en 2002 et s'est vendue à plus de deux millions d'exemplaires.

La citation qui nous fait fondre :
"Sans toi les émotions d'aujourd'hui ne sont que la peau morte des émotions d'autrefois" - Le fabuleux destin d'Amélie Poulain.
Synopsis :
Amélie, une jeune serveuse dans un bar de Montmartre, passe son temps à observer les gens et à laisser son imagination divaguer. Elle s'est fixé un but : faire le bien de ceux qui l'entourent. Elle invente alors des stratagèmes pour intervenir incognito dans leur existence. Le chemin d'Amélie est jalonné de rencontres. Cette quête du bonheur amène Amélie à faire la connaissance de Nino Quincampoix, un étrange "prince charmant". Celui-ci partage son temps entre un train fantôme et un sex-shop, et cherche à identifier un inconnu dont la photo réapparaît sans cesse dans plusieurs cabines de Photomaton.
Why did we chose this film?
In 2021, Jean-Pierre Jeunet's iconic film will celebrate its 20th anniversary. A critical, commercial and popular success, this poetic film plunges the audience into Jeunet's fantastical universe, an almost idealised Paris that will make you dream of walking down the quaint streets of Montmartre while meeting the altruistic yet mischievous heroine who enjoys the simple pleasures of life.
The mythic soundtrack, composed by Yann Tierson, brings with it a universe of enchantment, harbouring a soft nostalgia. The film's soundtrack received the Cesar award for best soundtrack in 2002 and sold over two million copies.
The quote that made our hearts melt?
"Sans toi les émotions d'aujourd'hui ne sont que la peau morte des émotions d'autrefois"
(''Without you, emotions of today are only the carapaces of emotions of the past.'')
Synopsis:
Amélie, a young waitress at a bar in Montmartre spends her time observing people around her. As she lets her imagination run she quickly becomes set on a goal: making sure those around her are well. She invents countless ways to intervene in their lives, while staying incognito. Amelie's journey is filled with encounters. This quest of happiness brings her to befriend a certain Nino Quincampoix, a strange 'prince charming'. Quincampoix shares his time between a ghost train and a sex shop, whilst seeking to identify a stranger whose photo keeps reappearing in several photobooths.